Create your own picture gallery!
These days there's so many fabulous options available for you to display your images. I offer some gorgeous handmade products from my professional lab but there's also some DIY alternative solutions out there too.
I'm a real sucker for anything from The White Company. I could happily spend the day in there sniffing the candles and browsing through their collection of amazing homeware items and clothes. Recently a client created a stunning picture gallery in their home using White Company frames and showed me how easy it was using the template provided. I wanted to share the idea with you all as I know lots of my clients like a good photo wall!
The White Company aren't the only place that offer this service either – you can also get wall templates from IKEA!
Here's how it works. You buy a set of frames and with it, you get a paper template with display suggestions. You put this paper template on your wall and mark with a pin where you need to put the nails. Then you take the paper down, add the nails and frames and voila – a perfectly arranged picture wall!
Of course, if you fancy, you could create your own template with a large sheet of paper, or just cut out shapes and arrange them on the wall until you're happy with how it looks.
There's also lots of other suppliers that will provide you with advice about creating the perfect photo wall, have a look at Desenio and Pinterest for more ideas.
If you have images from your shoot that you'd like help with displaying, then drop me a line. I'm more than happy to help and would love to see your images up on your walls.
Happy creating!
Gem x
Below are examples of picture gallery templates from The White Company and IKEA.
The White Company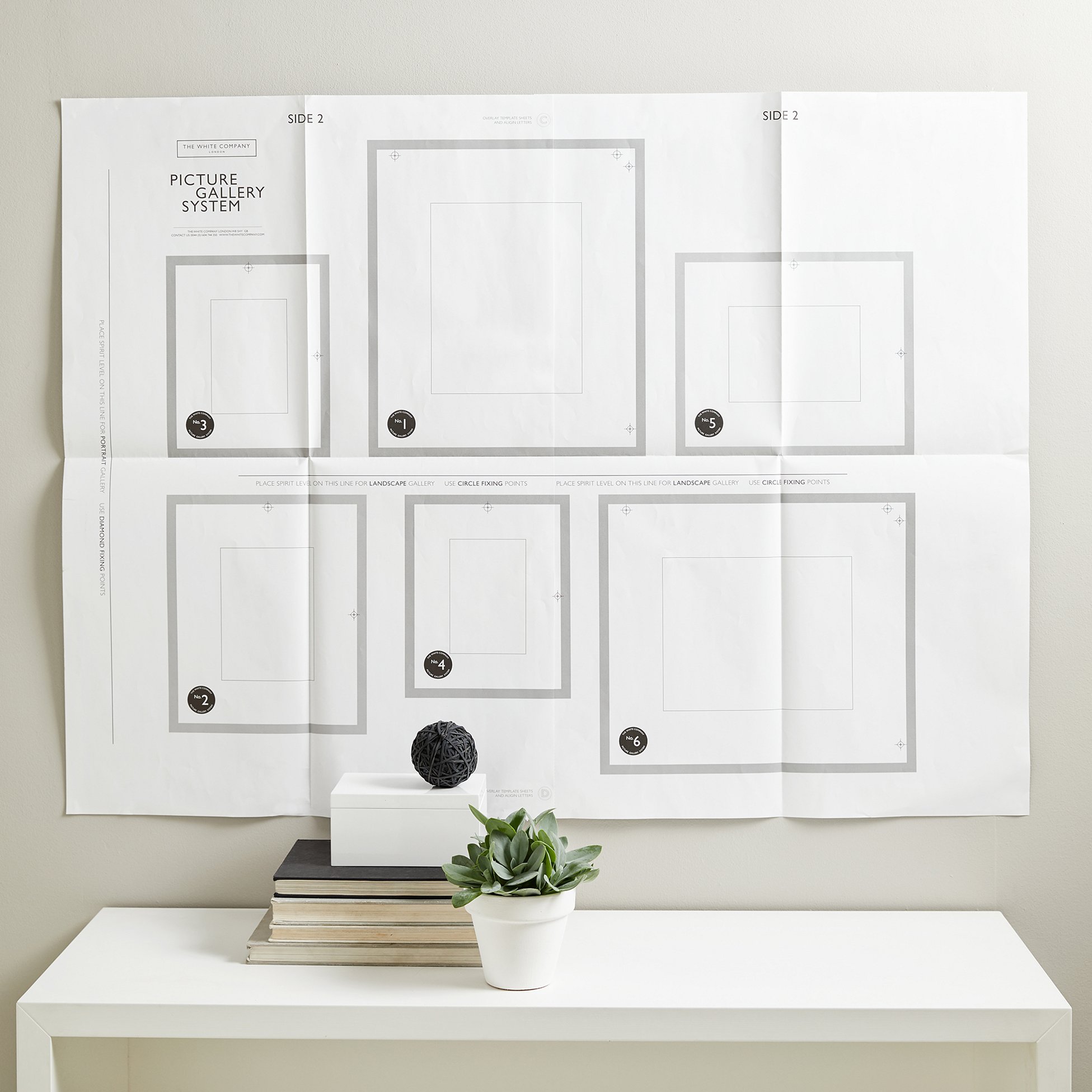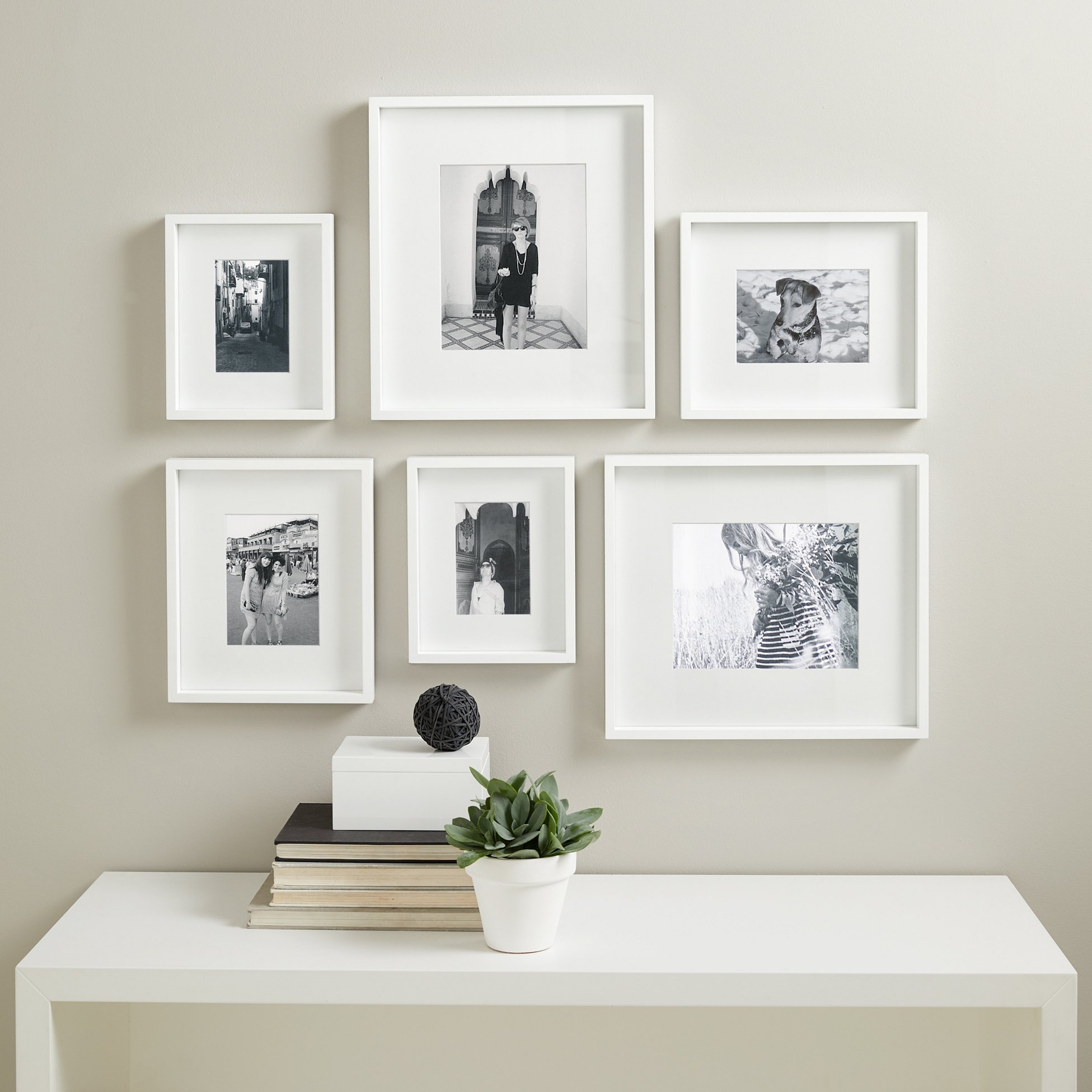 Images from The White Company website.
IKEA
Images from IKEA website.
If you prefer me to do the hard work for you, then don't forget that I offer some gorgeous products, including a 9 image collage (all printed on one square and easy to frame) and some beautiful handmade frames (triptych and single options).
Comments
comments